K – 1st Graders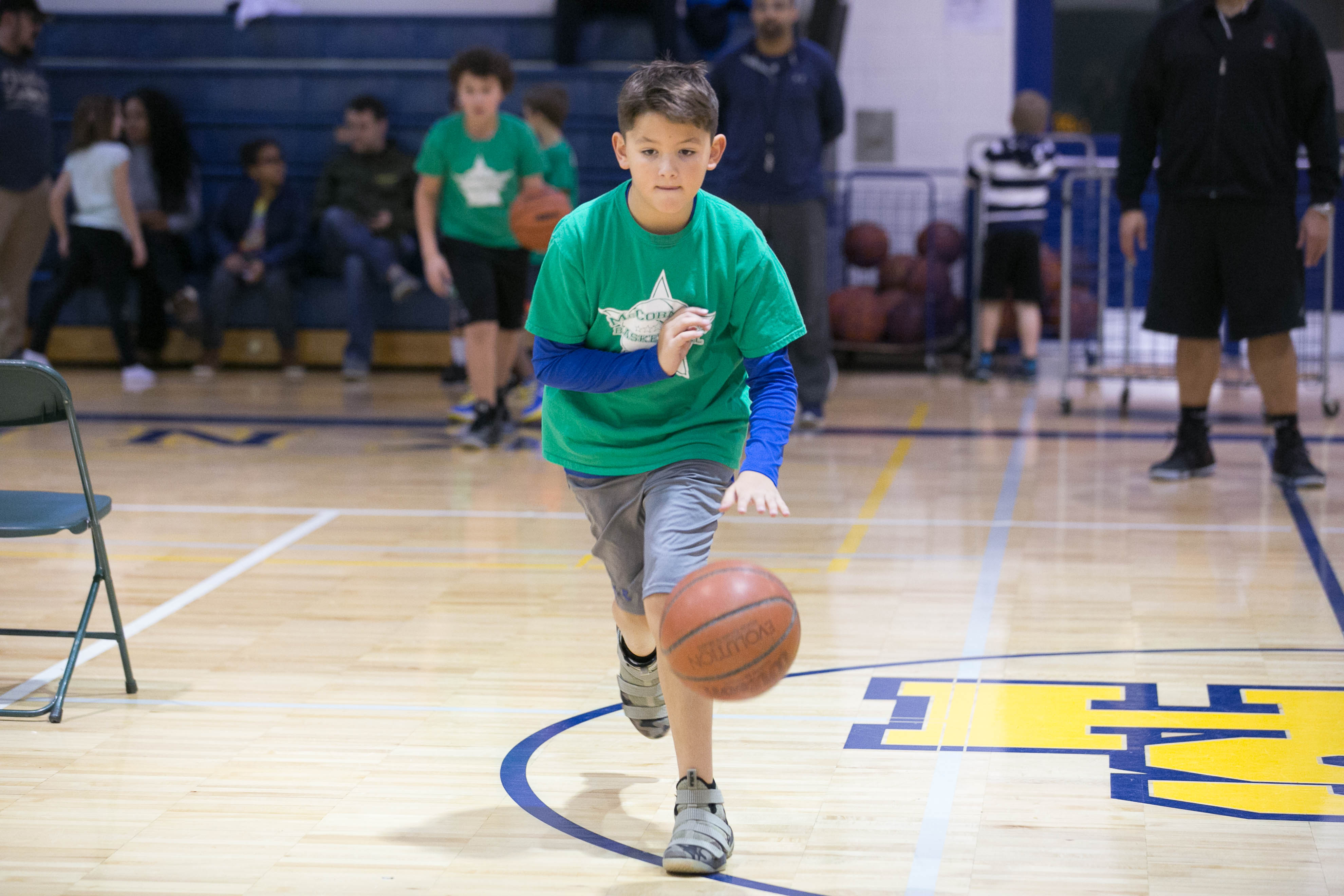 Every effort is made to put friends on the same team.
Enforce the rules: no traveling with the basketball or double dribbling. Kids must learn the rules at an early age. When a child double dribbles we bring them back to the spot where they double dribbled for a (do-over).
To reinforce the no double dribbling we teach the players how to help out a team mate when they pick up their dribble. Kids typically travel when they have nobody else to pass it to.
There is no shot-blocking. If a player blocks a shot then the shooter gets the ball back for a free shot.
There is no stealing. We teach the kids to move their feet on defense.
Spacing on the court is important. The kids at this age have a tendency to cluster. We teach the kids to move to open spots and help when necessary.
Games are learning opportunities. Coaches stop the games to teach players in
Every attempt is made to place the kids on teams with their friends and/or kids from their school.real time.
Rim height –  8 Feet (pre-K, K, 1st Grade)  10 Feet (2nd Grade)
Score is not kept.
2nd – 6th Graders (Boys and Girls)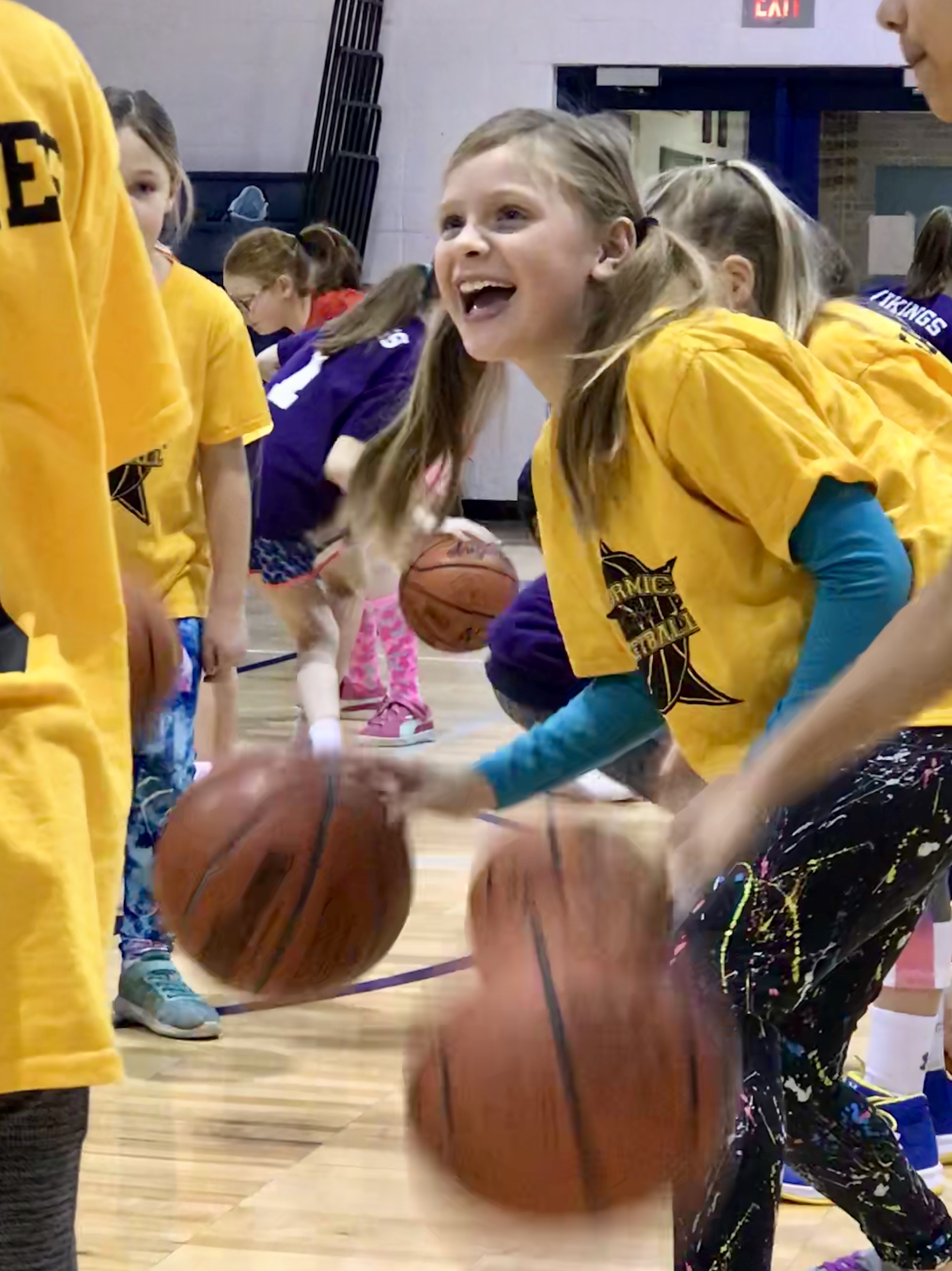 School based teams (11 player max.)
Refereed games with score.
No zone defense…kids need to learn how to move their feet by playing man-to-man. A zone defense can be learned later.
No pressing.
Two twenty minute halves with a running clock.
Clock stops on whistle in last minute of game.
The whistle will blow every 5 minutes for substitutions. Equal playing time is strongly encouraged. No "On the fly" substitutes. Coaches have the flexibility to play whatever players they choose for the last two minutes of the game.
Shot blocking and stealing are allowed.
No double teaming outside the key.  Help "D" allowed in the key.
Coaches are encouraged to mix their talent groups and not create a "first" or "second" group.
Each player has five fouls to give. Players can foul out.
For 5-6th Grade Boys, pressing allowed in last minute of game.
For 2-3 Grade Girls & 2nd Grade Boys hoops are lowered to 9 Feet.